PAYING $250 CASH FOR YOUR REFERRAL!
We're looking for a 3rd full time mechanic to join our team!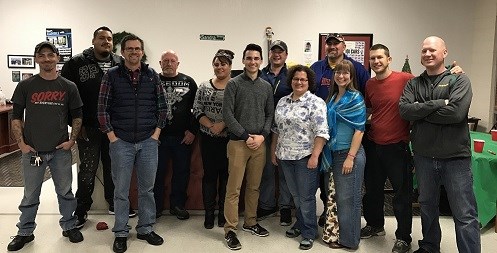 ---
We're selling around 50 cars every month and need a 3rd mechanic to help us with our own inventory as well as servicing customers who come to us for their maintenance or repairs.
Do you know a great mechanic who is SUPER ethical and is great at diagnosing and fixing cars? Tell them to call us here at Boise Auto Clearance. If your referral is hired, you'll get $250!*
Here's what we're looking for:
High, High integrity
High work ethic (arrives on time, dependable, responsible)
Willing to sacrifice and work hard for the success of the whole team
Highly competent in auto repair
ZERO Gossip, LOW drama
Here's a glimpse of what we offer:
Competitive compensation (can choose real time wage or book rate)
Low-stress work environment
Opportunities for training/education to improve skills
Paid holiday/vacation time (based on length of employment)
40-45 hour work week (and we actually discourage longer hours. Always closed on Sunday)
A supportive team who appreciates and honors your hard work.
Retirement matching after 1 year
Other unique benefits endowed only on new citizens of "Awesomeville"
We don't hire just anyone with a good resume - we're looking for the person who brings the needed talent AND is a great fit for the easy-going, non-corporate culture we're building at Boise Auto Clearance. (Believe it or not, some people are HIGH drama or LOW integrity, and they won't fit here.)
Candidates can call us at 208-991-2224 or email brad@boiseautoclearance.com. Tell them to tell us that YOU sent them!
*New hires who complete the 90 days initial employment period qualify you for the $250 referral incentive.
Thanks!
Brad
Owner, Boise Auto Clearance
http://www.BoiseAutoClearance.com